Sublime Text là trình Code Editor đơn giản, gọn nhẹ nhưng lại rất mạnh mẽ, hỗ trợ gần như đầy đủ các ngôn ngữ lập trình hiện tại.
Following some of the great features that make Sublime Text stand out from other code editors:
Multiple cursors: Once you have discovered multiple cursors you won't want to work without them anymore. As the name suggests they let you write or edit in multiple places in a document at the same time.
Vintage mode: Vim keyboard shortcuts will work just like in the original Vim editor. To use them, all you need to do is to enable vintage mode.
Lightning fast: This is the fastest code editor you will find right now.
Command pallet: A great feature that allows you to reach about all functions of the editor via the keyboard. You will hardly use your mouse and thus code more efficiently.
Plugin collection: A hugely active community creates plugins for almost any task in Sublime Text. This includes syntax highlighting and code snippets for a large number of languages, for example jаvascript, PHP, CSS, HTML, Python, LESS, XML and C++ to name just a few.
Package control: This add-on let's you install plugins within seconds directly from the editor.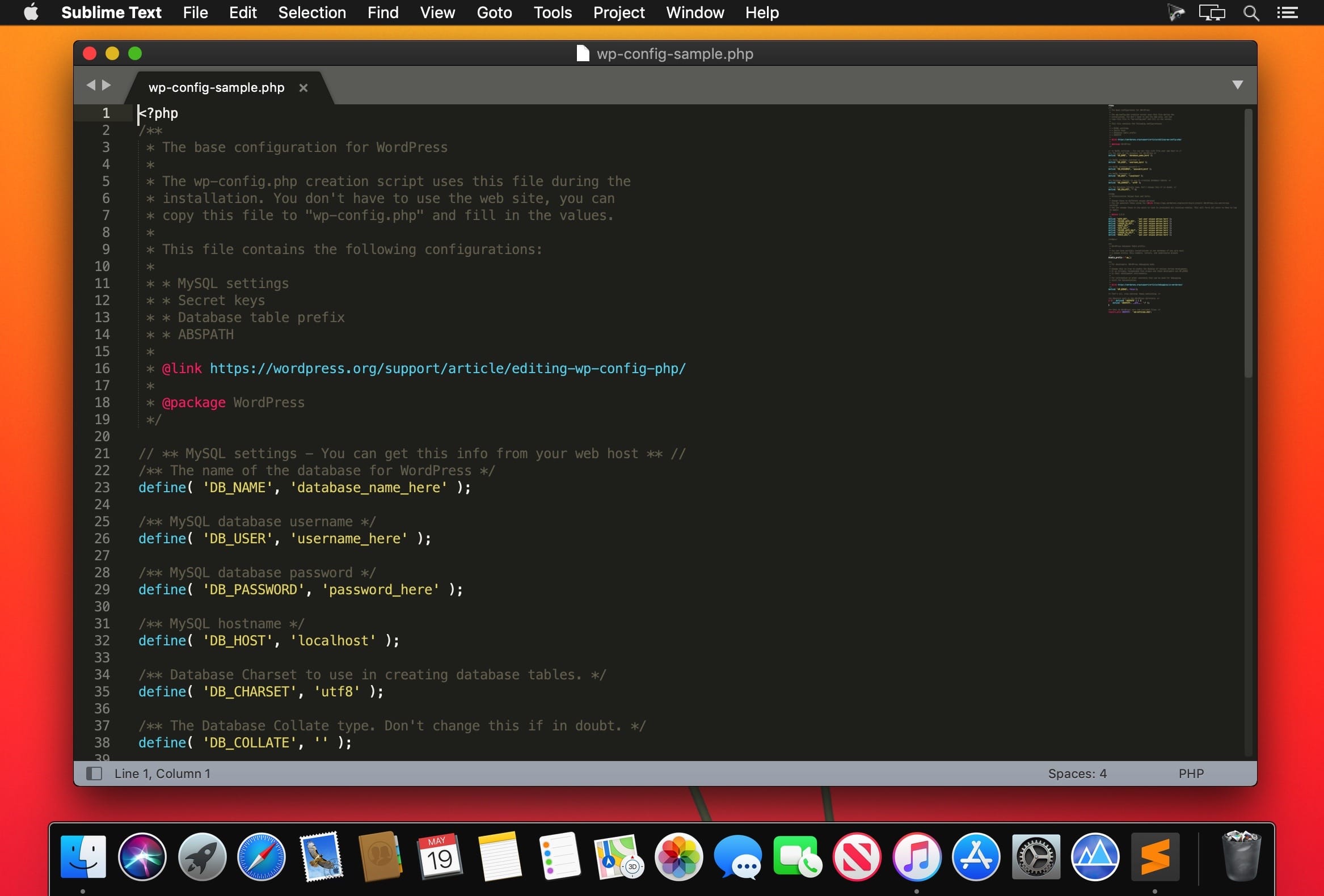 Sublime Text 4 Dev Build 4114 [Universal M1 vs Intel]
www.fshare.vn/file/OMSVQRFGR7GF
Sublime Text 4 Dev Build 4116
www.fshare.vn/file/UINJHJYXIGJ1
Sublime_Text_4_Dev_Build_4117 [từ bản này Universal M1 vs Intel]

www.fshare.vn/file/F41KIM8ZZRI3
Sublime_Text_4_Dev_Build_4118

www.fshare.vn/file/J9F3UQWZZPA2
Sublime Text 4 Dev Build 4119

www.fshare.vn/file/243SIVNBDMSU
Sublime_Text_4_Dev_Build_4122 
www.fshare.vn/file/RPXADRGMIFAU
Sublime Text 4 Dev Build 4123
www.fshare.vn/file/YCICW83HXZU2
Sublime Text 4 Dev Build 4125
www.fshare.vn/file/87YYPELJL3EG
Sublime_Text_4_Dev_Build_4127
www.fshare.vn/file/XACKKVDZLNBA
Sublime_Text_4_Dev_Build_4129
www.fshare.vn/file/29VF7D1RHS9O
Sublime Text 4 Dev Build 4130
www.fshare.vn/file/C5C3564R9NA6
Sublime Text 4 Dev Build 4131
www.fshare.vn/file/V16K16IS52JA
Sublime_Text_4_Dev_Build_4133
www.fshare.vn/file/9CLPGWUCUY24
Sublime_Text_Build_4135
www.fshare.vn/file/DTQYBG1H2LKS
Sublime Text 4 Dev Build 4137
www.fshare.vn/file/T62HX28M7S4Z
Sublime_Text_Build_4138
www.fshare.vn/file/ICW85SAQJ73L
Sublime_Text_4_Dev_Build_4140
www.fshare.vn/file/DDHZ9YWCQFNO
Sublime_Text_Build_4141
www.fshare.vn/file/7AIHNG4VUCV4
Sublime Text 4 Build 4142
www.fshare.vn/file/2CBA7UD1P8RW
Sublime_Text_Build_4143
www.fshare.vn/file/XO9YU2HZA3ED
Sublime Text v4.0 (4147)
www.fshare.vn/file/PUVN9147F7HL
Sublime_Text_Build_4148_Dev
www.fshare.vn/file/WZZP9VF8L25C
Các bản thấp hơn:
AE thể dùng bản miễn phí tại đây: www.sublimetext.com/download [Hiện tại bản Sublime_Text 4.0 Build 4107 trên trang chủ đã Native M1]
Các bản cũ hơn xem tại đây: Sublime Text 3
Plugin cho Sublime xem tại: packagecontrol.io